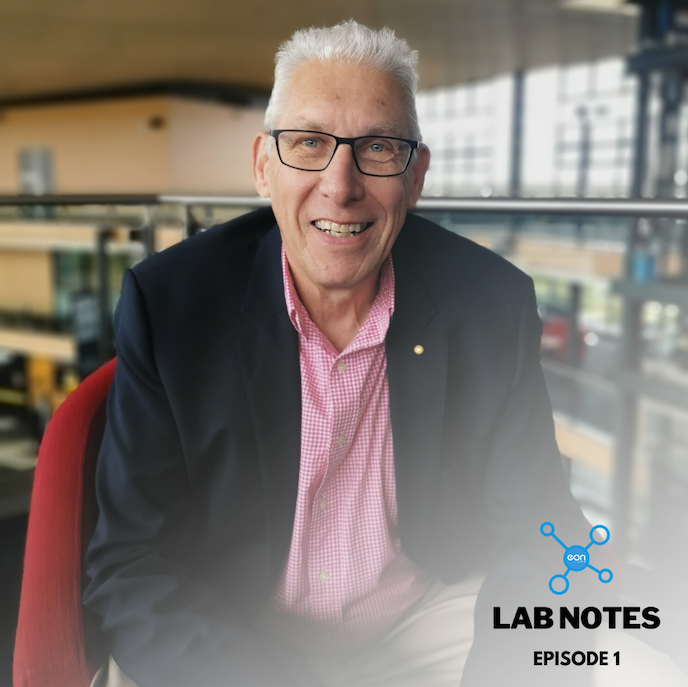 ROCK AND ROLL AND RESEARCH
Chris Gilbey's career spans both industries and continents. Born in the UK in the aftermath of WWII and educated in South Africa in the midst of Apartheid, Chris Gilbey's early life had its fair share of challenges. Yet they also fostered an entrepreneurial spirit that has seen Chris work well beyond the bounds of his engineering qualifications to take up careers as diverse as a guitarist, leather maker, music producer, sound engineer, consultant and more, experiencing all the highs and the lows that a life as an entrepreneur has to offer. 
Chris' current role is CEO of Imagine Intelligent Materials - a University spinout focused on realising the promise of graphene in active surfaces and sensing technologies. He is the current Chairman of the Australian Graphene Industry Association, and an Order of Australia medallist recognising his charitable work.

GUEST : Chris Gilbey OAM 
https://www.linkedin.com/in/chrisgilbey/
IMAGINE INTELLIGENT MATERIALS
http://imgne.com/
EON LABS : 
https://www.eonlabs.org/
https://eonjournal.com/
RENY DIGITAL :
https://renydigital.com/
HOST :
Dr. Leo Stevens
https://www.linkedin.com/in/leostevensinc/
MUSIC :
Purple Planet Music
https://www.purple-planet.com
Mixed by Dr. Nat Harris