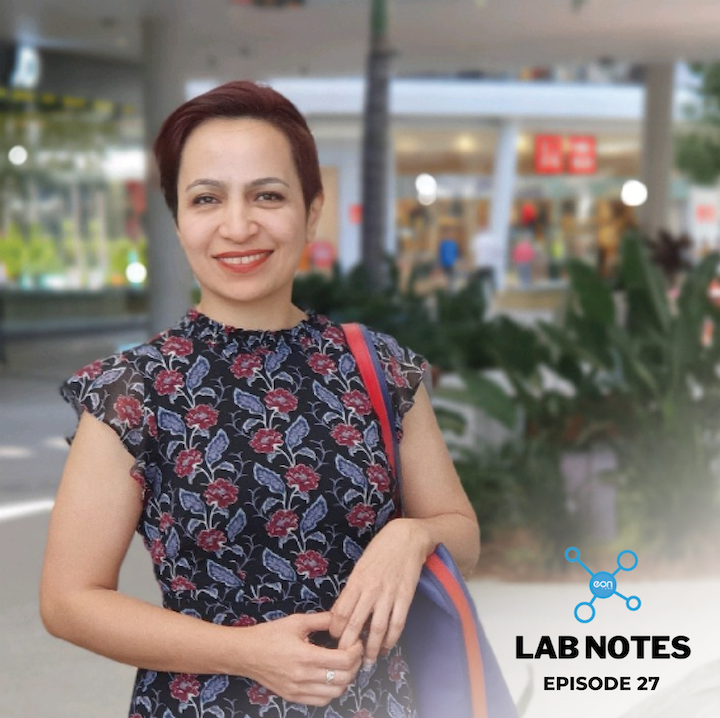 A BIONIC VOICE
The ability to communicate is a fundamental human need, but it's one that does not come easily to those without a voice box. 
Dr Farzaneh Ahmadi is a scientist, engineer, inventor and entrepreneur who first came across the field of voice cloning while completing her PhD in Singapore. But for all of the technology's promise, Farzaneh also felt frustrated by having to turn away patients that came to her group seeking practical solutions rather than abstract research. Since then, Farzaneh has dedicated much of her professional life to the challenge of adapting this technology to restore the voices of laryngectomy patients. In 2019 that dream came one step closer as Farzaneh became the founder and CEO of Laronix, a spinout company based on her research.
So plug in to hear the very latest on Dr. Ahmadi's journey to the bionic voice. 
GUEST : Dr. Farzaneh Ahmadi
https://www.linkedin.com/in/farzaneh-ahmadi-62493153
LARONIX
https://www.linkedin.com/company/laronix/
EON LABS : 
https://www.eonlabs.org/
RENY DIGITAL :
https://renydigital.com/
HOST :
Dr. Leo Stevens
https://www.linkedin.com/in/leostevensinc/
MUSIC :
Purple Planet Music
https://www.purple-planet.com
Mixed by Dr. Nat Harris