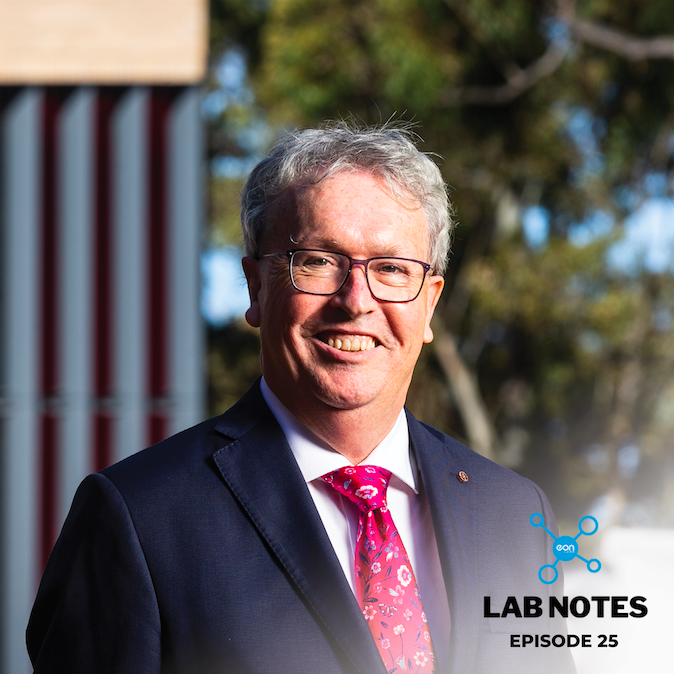 TWICE THE VICE
Being a Vice-Chancellor for close to two decades has allowed Paul Wellings to develop a unique perspective on science, research management and research commercialisation.  
Born into a military family, Paul's childhood was shaped by tours in India and Africa before he was sent back to the UK and the relative stability of boarding school. Despite being separated from his family Paul soon settled into his studies, winning accolades at Lancaster Royal Grammar School, Kings College London and Durham University before completing a PhD in Ecology at the University of East Anglia.
He has since had a long career as an academic and a research manager, establishing strong networks across both the UK and Australia, where he currently resides. He is a former deputy chief executive of the CSIRO, a director of ANSTO, vice-chancellor of Lancaster University and is presently concluding an 8 year tenure at the helm of the University of Wollongong. 
Join us for a tale of perseverance, leadership and strategy at the very top of the academic pecking order.
GUEST : Professor Paul Wellings CBE
https://www.uow.edu.au/about/our-people/leadership/paul-wellings/
THE UNIVERSITY OF WOLLONGONG
https://www.uow.edu.au/
EON LABS
https://www.eonlabs.org/
RENY DIGITAL 
https://renydigital.com/
HOST : Professor Marc in het Panhuis
https://www.linkedin.com/in/marcinhetpanhuis/
MUSIC 
Purple Planet Music
https://www.purple-planet.com
Mixed by Dr. Nat Harris